Two roads diverged in a wood, and I — I took the one less travelled by, and that has made all the difference.
Robert Frost, The Road Not Taken
My name is Dan Howard and Ocean Artwork is my business.
Im very passionate about  Photography, Surfing, Art , Web design and design in general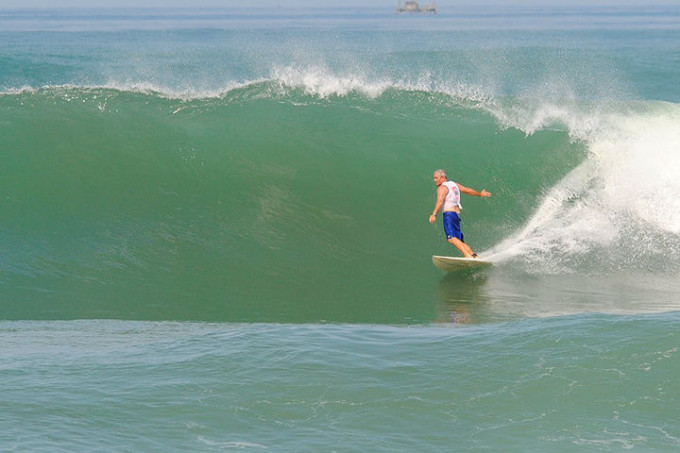 At ten years of age my family moved to the beach at Cronulla and my life changed forever when I discovered surfing.
Cronulla was a great place to grow up in the '70s. Especially if you were a surfer…. In those days you could still get a few waves to yourself if you were onto the conditions.
I purchased my first SLR camera in '76.Not long after that I purchased a cheap telephoto lens and started taking surf shots.
Surfing magazines of the time were full of articles and beautifully composed photos of nomadic surfers travelling to exotic locations. In my teenage years I devoured every surf magazine published from cover to cover. The world of the travelling surfer was new and exciting and I couldn't wait to be a part of it.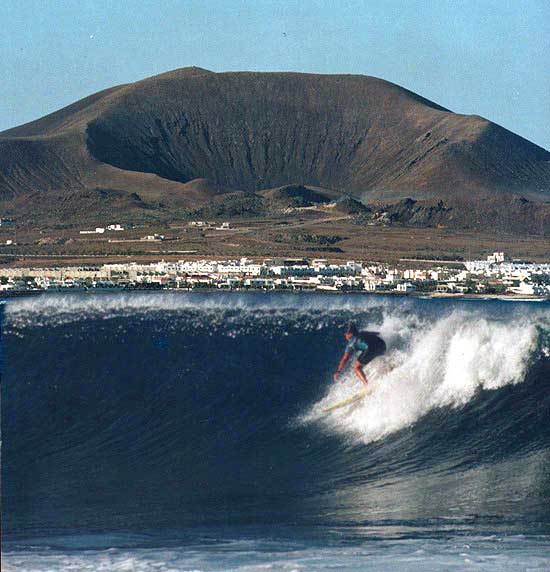 I ventured to Bali in 1980 and was amazed with the waves, the culture, the beauty of the Balinese landscape and the warm and friendly people. My love affair with Bali still continues to this day.
I am now married to a beautiful Indonesian lady and am based in Bali for most of the year.
Over the years I've had quite a few articles and photos published in various surfing magazines such as TRACKS, WAVES, DEEP, SURFERS JOURNAL and others.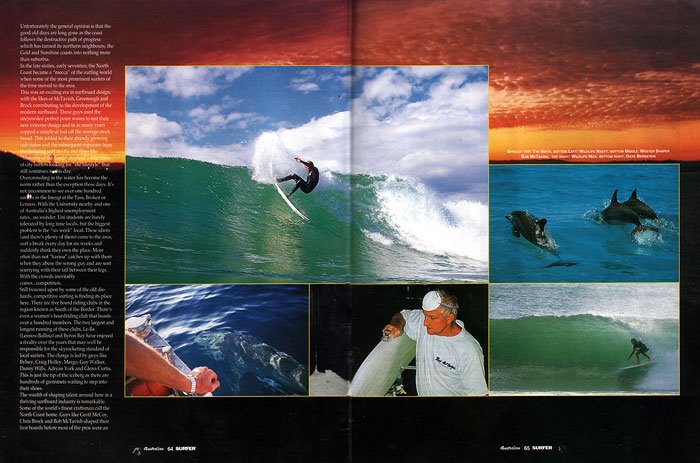 In the early 90s Legend Surf photographer Peter Crawford R.I.P  appointed me to senior photographer in his new magazine "Australian Surfer" Unfortunately the magazine only lasted a few issues and stopped completely when peter passed away I had many photos and stories published in this mag … this is a double page spread from an eight page article I wrote and supplied all the pictures for about the North Coast of NSW … all photos shot on film of course !!! things were a little harder before the digital age Thats Bob Mctavish (who I did a lot of photography for back then) shaping the board in the bottom center photo
I've been lucky to live near, surf and photograph some of the world's most beautiful and remote surfing locations in my travels.
Of course all this travel was done on a very limited budget…at times so limited I'm amazed I survived at all.
In the '90s my life changed dramatically when I went from being someone who could carry almost everything I owned on my back to having a mortgage and 3 beautiful children.
I photographed weddings on the weekend, worked nights and studied Information Technology during the week.
After 3 years of study, computers took over my life. I learnt  the web design skills I needed to get the site going.
I spent a few years working as a trainer teaching computer courses and even had a short stint in the corporate world.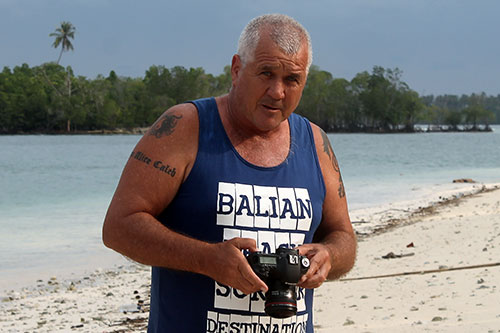 These days working as a photographer is a lot different from the Pre-Digital days of film
Even though my business is still at a growing stage … I'm now at a stage where I can combine all the skills I've learnt which is starting to work out and I spend a lot of time working online with Social media marketing.
So if you need anything done in these areas contact me now
You can find me through Social Media using the links below