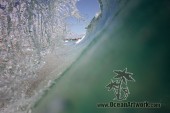 Cruised down to Fingal Head last week with Feral Dave and a few of his riders. We tried Letitia spit near the sand pumping jetty but the peaks were shifting around so much it was no good for shooting from the water. So we decided to look for something else.
We found a nice little bank in front of the Surf Club at Fingal, it was pretty small but the water temperature was great and crystal clear. I got a few nice shots of some tiny tubes as well as a few of the boys…
But it was a shame it wasn't just a touch bigger
Chris Stanton turned up and had a go on several of the boards Dave had brought along.
Daves board brand is Diverse, you can find them at Tugun or on their web site www.diversesurf.com.au
the sequence of Jason Gale at Rainbow bay on the home page was taken by me about a year ago.