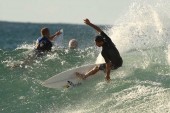 A few years ago if anyone had told me that there was good surf in Italy, I would have laughed.
That was before I met a guy who gave me the lowdown on whats happening in the way of surf in Italia…. Paolo D'angelo
Paolo is 3 times Italian open surf champion.
The last time he won was actually a few years ago, in 2003.
He's  been living in Australia, married to an Aussie girl for quite a few years now.
He surfs the Gold coast points regularly and is out in the water every chance he gets.
He reckons most Aussie guys would be surprized at the quality of surf available in Italy, especially on the island of Sardinia, which has very consistent surf and is right in the middle of the Mediteranean sea.
Paolo has a small factory around the back of Kirra where he works on his high performance boards and does a lot of ding repairs.
And he's a dam fine surfer.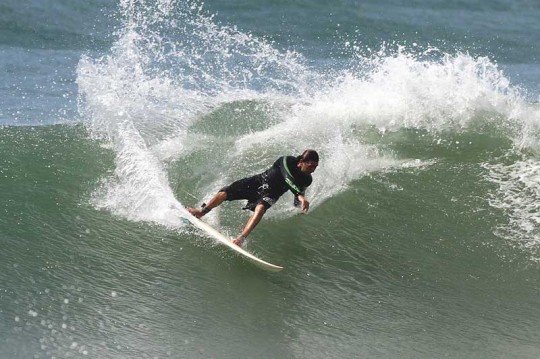 If you want to check out some of his shapes or you need a board repaired you can find him here.
Unit 2/46 Ourimbah rd. Kirra phone 0405424113