Recently on a trip back to my old home town of Cronulla I dropped by the Graham King factory on the Pacific highway, Kirrawee in the Sutherland Shire.
Back in my early teenage years in the seventies at the very same address I purchased all the materials to have a go at making my own surfboard from scratch for the first time … and then went back for the second time and third and ….
Walking in I wasn't surprised to see Graham working in the factory … something he's been doing for around five decades !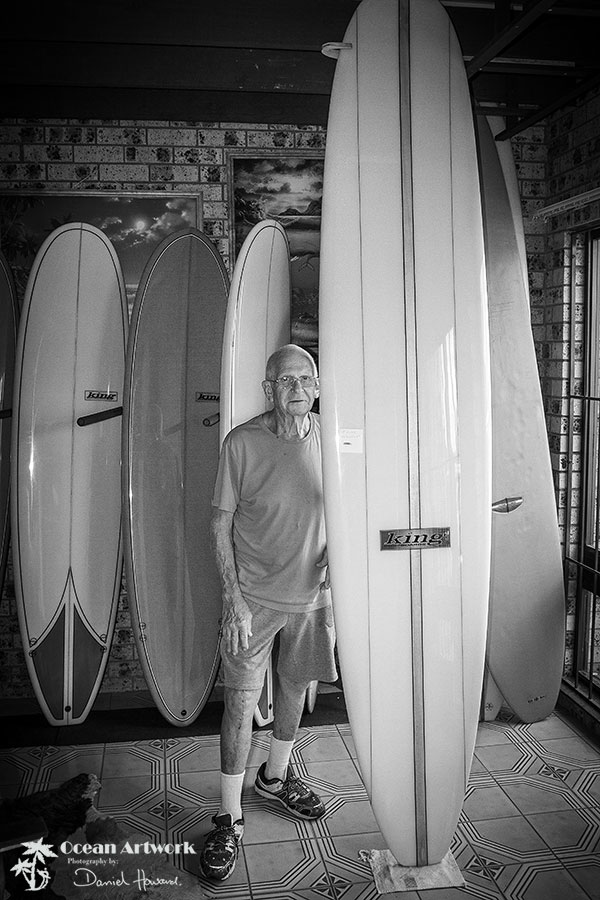 Graham in his factory showroom March 2017
Graham is one of those unsung underground legends of the surfing industry in Australia.
He started shaping surfboards back in the late 50s in the Sydney suburb of Marrickville.
Back then he would test his boards in the eastern suburbs of Sydney beaches and enjoyed enough success to keep him slogging away in the shaping bay.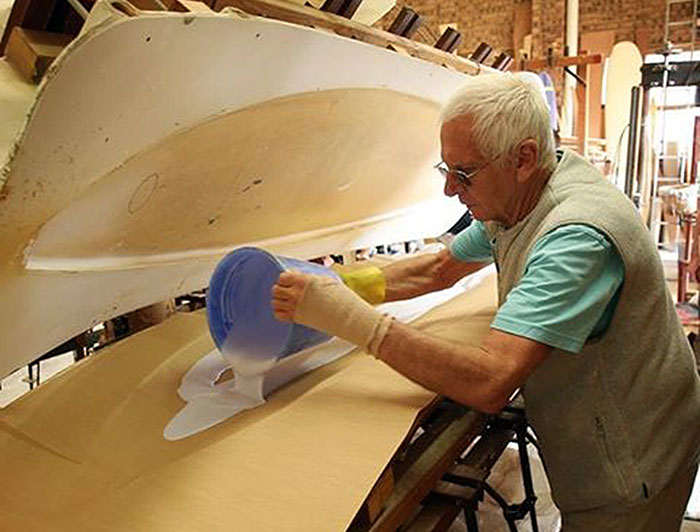 Kingy hard at work
In the 60s Graham saw an opening in the surf industry … He started manufacturing and selling foam blanks and supplying materials for the manufacturers of the day.
Surfboard blank manufacturers have come and gone in the last 50 years but Graham Kings factory in Kirrawee is still there producing quality foam blanks and High quality modern short boards and Longboards
Like any successful business man Graham has always moved with the times and now has a state of the art computer shaping machine as well in the factory. The showroom is full of quality surfcraft … from modern thruster shapes to classic longboards.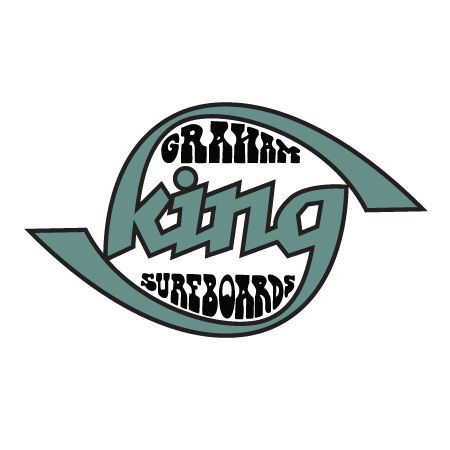 Graham King Logo 60s 
Chatting with Graham is like tapping into the history of Australian surfing
We talked of all the brands he has supplied blanks and materials to like Aloha and McCoy and just about all the biggest names over the years.
When I told him of 2 separate surfboard manufacturers I knew of that tried to blow their own foam and failed miserably. He laughed and waved his hand dismissing them saying "They don't know what they're doing"
And he's right, there's only been a few blank manufacturers who have stood the test of time and his business has always been one of the best . Blowing blanks is an exact science , the slightest change in temperature, formula or process can turn the product into rubbish.
Graham on the right talking shop with another legend of Australian surfing Frank Latta
In this day and age of the Asian manufacturing boom in the surf industry it's great to see a real legend like Graham still producing quality products
So if your cruising along the Pacific highway and driving through Kirawee stop off at the King Surfboard factory and check out the quality range of surf vehicles available … who knows you might find that magic board you've been looking for.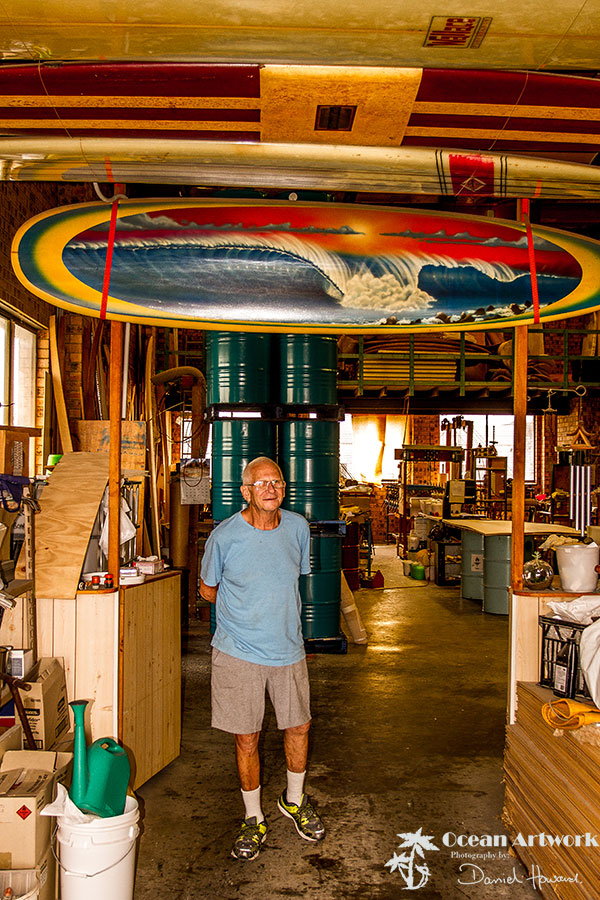 Graham and some old classics hanging in the roof of his factory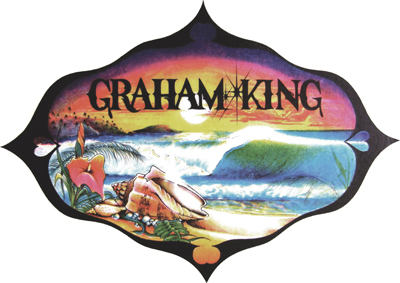 Graham King Logo from the 70s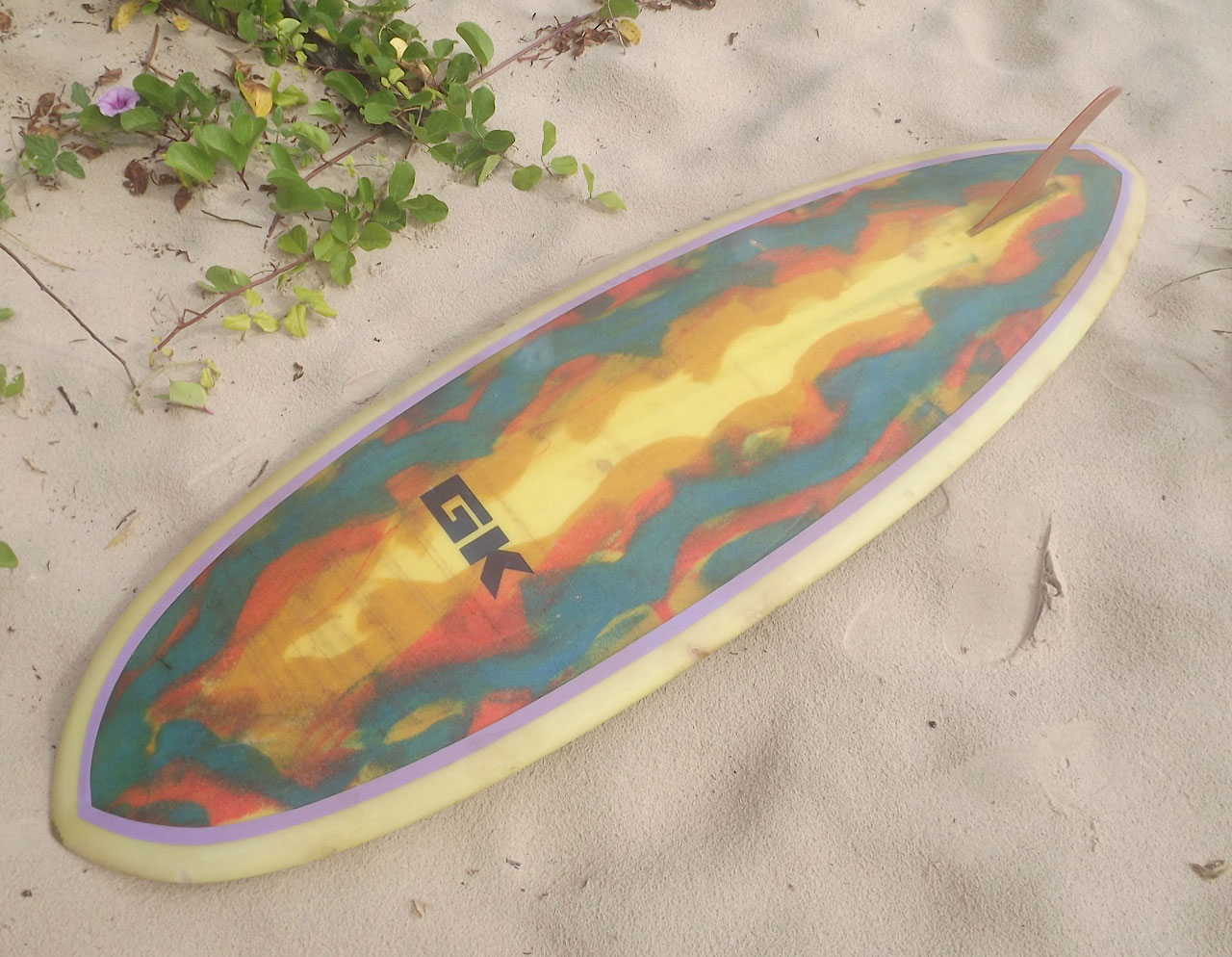 Classic graham King surfboard from late 60s early 70s