When Im travelling I dont just photograph surfing
I also shoot video, landscapes and pretty much whatever presents itself to me on a day to day basis.
Besides getting in the water and shooting one of my favourite things is photographing people…. in their everyday environment. These are some of my favourite photos from the last year or so of my travels , the majority were taken in Indonesia  …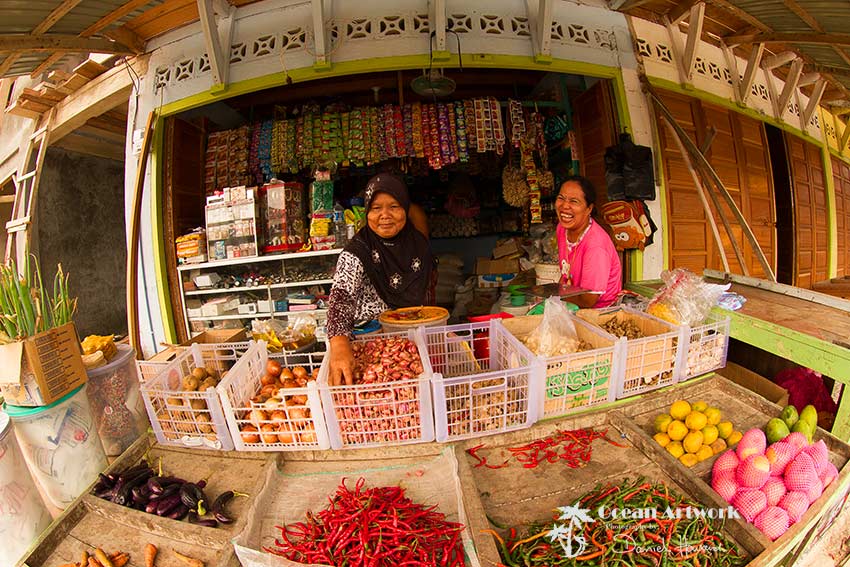 These ladies had a great laugh when I photographed them in their Fruit and vegetable shop in Sikakap in the Mentawai Islands , Sumatra , Indonesia
When it comes to photography I try my best to capture something unique every photograph I take.
To me the ultimate goal is for a photo to tell or create a story in the viewers mind just from observing the subject and composition of the photo.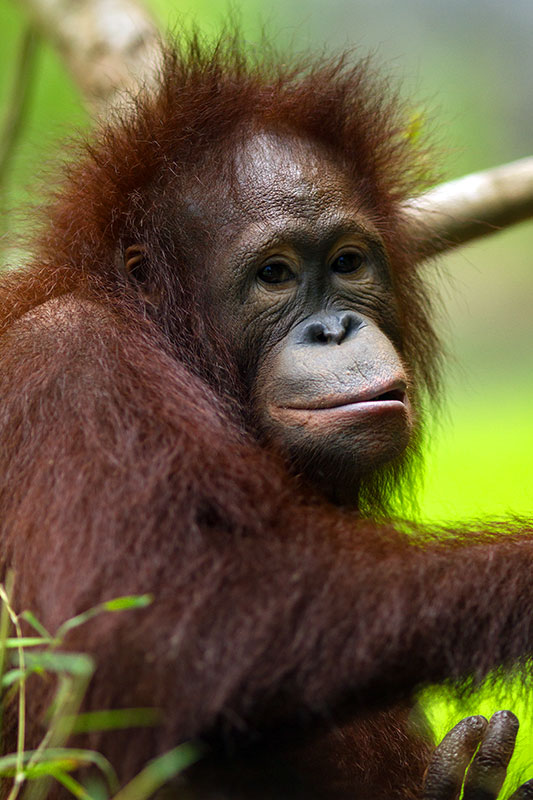 I know this is not really a person but its as close as you can get to being human without actually being one …
I also love the fact that in Indonesian the words Orang (man) Utang (Jungle) means 'man of the jungle'… two of the first words I learnt in the Indonesian language

I've been known to say "As soon as you convert it to Black and White it becomes Art"
A pretty cynical attitude I guess …
But if you've ever spent hours in the dark room working with toxic chemicals trying to produce an image thats just right then you'll know exactly what I mean.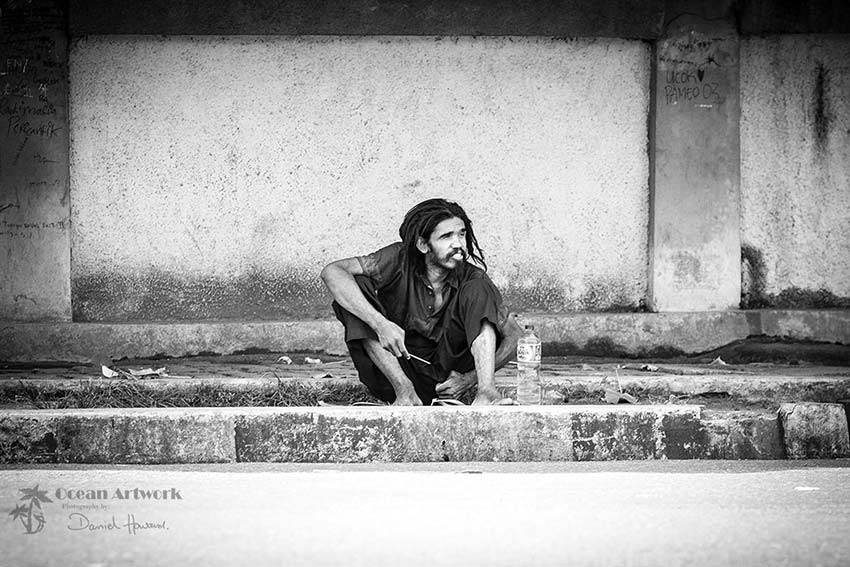 This is a homeless man on the roadside in Padang in Sumatra, Indonesia … I found it quite interesting that he had dredlocks something I hadn't seen much before in Indo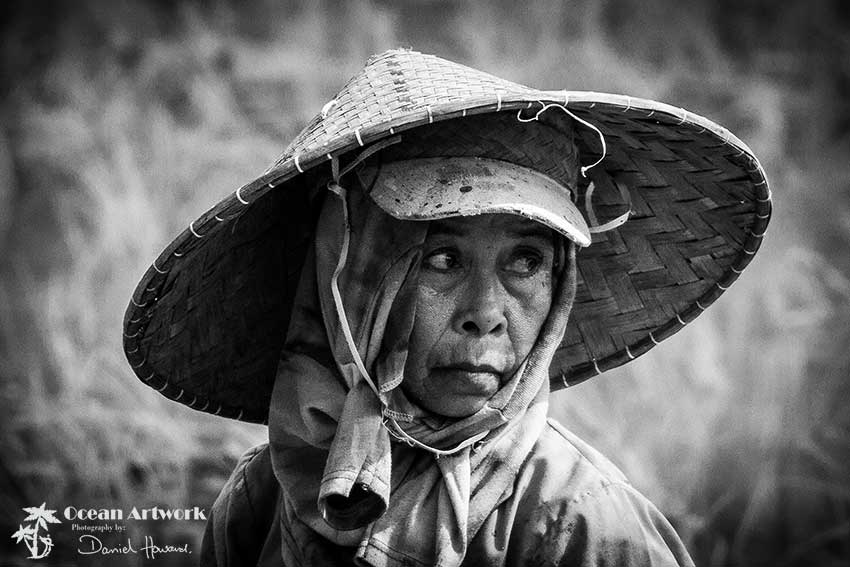 This Balinese lady was working in a rice paddy right across the road from where I live in Bali, Indonesia
Heres some more examples of people in the gallery below … Please feel free to comment at the bottom of this post